Agricultural Insurance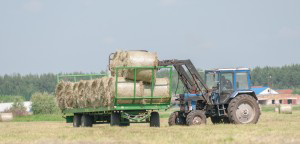 As of September 2014, we now have access to international insurers out of London. As a result we can provide insurance options for the following categories...
Public Liability for off shore contractors, environmental impairment and waste recycling.
Products Liability for the USA.
Plant & Machinery Insurance - including agricultural machinery, logging equipment and machinery, mining and rail insurance.
CASE STUDY 1:
We were approached by an Agricultural Contractor who felt he had not been served well by his current, large, nationwide broker. We reviewed his situation, went to a number of insurers we knew were not part of his existing brokers' scheme and promptly reduced his total insurance bill by around 20%.
In addition to knowing his insurance now suited his business requirements, he has an additional $5,200 per year to spend on his business rather than on the insurance premiums.
Is your broker actually working for you or just clipping the ticket each year?
CASE STUDY 2: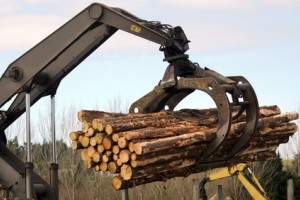 We have had a Forestry Contractor insured for a few years now. Over the past year he has bought a few new machines and expanded his operations heavily. We explained what his likely risk exposures were, increased his liability insurance hugely to reflect some of the risks he was now exposed to and went shopping for a better deal for his heavy plant and motor vehicle insurance.
The forestry sector has some quite specific and spectacularly high risks. We know our client has neither the time nor the expertise to wade through the insurance jungle, select what he needs and find the most competitive deal. He just wants to be able to run his business, secure in the knowledge somebody else cares enough to cover his back.
His liability insurance is far from cheap, due to the type of work he does. However, we have covered the increased premiums from the savings we have negotiated and given him a Christmas bonus as well, trimming a further $1,800 from his total annual insurance bill. He now has the insurance cover he needs at a far more competitive cost than he was paying last year.
Testimonial
"It's a sad fact that when it comes to insurance claims, surprises are seldom welcome ones. So when I came to see Hallam Jones because I was unable to work due to an injury I was less than happy. The income protection policy I had been sold by another broker did not respond as I needed it to and would only pay once my income dried up. This would be some time down the track yet as my invoices were still being paid. I was paying extra for a short waiting period which I would never benefit from and meanwhile had to fork out for somebody else to do my job.
"Businesses rely on cashflow to survive. Hallam Jones Insurance knows this. They ask the right questions to find out what is important to small business owners and have the right knowledge and the right products to satisfy business owners' needs.
"They listened to me, they planned an insurance strategy to suit my business requirements. Now I have a plan to avoid the problem occurring again. No more surprises."
- Truck Driver (Owner Driver)
Contact the team at Hallam Jones today to discuss more. Free phone: 0800 404 202 or send us a message.