Switch Your UK Pension To Us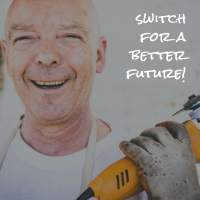 Switch QROPS to QROPS.
If you've already switched your UK Pension to NZ you'll know what this QROPS word means. But did you know that you may not be in the best scheme in NZ?
Does your current QROPS provider charge you these?
Entry fees
Termination fees
Withdrawal fees
Switch fees
Transfer fees
If they do it's time to switch - our scheme has none of these! Talk to us today about a FREE review of your QROPS funds.
Savings a client made by switching their $750,000 UK Pension to us
Investment Management fees from their previous provider was approximately 2.5% - we transferred them to our provider of choice who have a 1.5% fee – a saving of 1% per annum.
In addition, they paid a 1% Advice Fee which was non tax-deductible – our advice fee is tax deductible.
On a portfolio of approximately $750,000 this meant a saving of almost $8,500 excluding the savings from tax deductibility.
Read about more Case Studies here.
Testimonial
Mark, Chris and Barbara at Hallams are pleasant and easy to work with. Recently Mark suggested a transfer of our funds from one QROPS scheme to a different QROPS investment fund which minimises fees and enables a tax rebate. This made it possible for us to pay for private health care recently.
Paul & Sue, emigrated from UK in 2007
Want to find out more? Simply give Mark Jones a call on 0800 404 202 or send him a message.
This post has been provided for information purposes only and is not intended as a substitute for specific professional advice on investments, financial planning or any other matter. Read our disclaimer notice and privacy statement.