Financial Planning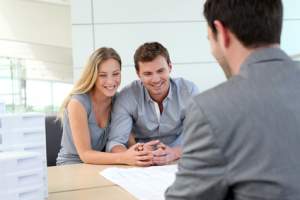 With more information and opportunities available today than ever before, successful financial planning can be a minefield.
We'll work with you to clarify your long and short term goals and determine your level of comfort around risk-taking. From there we can select the optimal investment options for you, or analyse your current investments to ensure they're still meeting your needs.
It's not just about investments though - a well rounded financial plan will consider insurance, superannuation and succession planning. With our experience and your vision, together we'll create the perfect solution.
Don't leave it to chance any longer.
Testimonial
Upon retiring and selling our farm, we wanted the best return possible for our money, as that was what we intended to live on.
Not wanting to put all our eggs into one basket, we went to our bank and to Mark Jones, of Hallam Jones Insurance & Financial Services.
Mark put together an investment plan for us that from the first year on, exceeded our expectations.
Upon the death of my husband, he had willed some money to his chosen charities. These withdrawals/payments were made easy by the team at Hallam Jones.
Last week I went in for my annual review. It's now been 10 years since we started working with Mark and it was great to look back on what we had achieved together.
Bev, Rotorua
Want to find out more? Simply give Mark Jones a call on 0800 404 202 or send him a message.
This post has been provided for information purposes only and is not intended as a substitute for specific professional advice on investments, financial planning or any other matter. Read our disclaimer notice and privacy statement.