Need Help With Your UK Pension?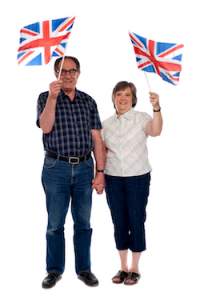 If you have money in a UK pension scheme, or have recently transferred funds from the United Kingdom to New Zealand, we can help.
The UK pension transfer market has a number of antiquated and expensive schemes; the Hallam Jones team can help you find a modern, cost-competitive, QROPS compliant scheme.
Questions:
Do you know what fees you're paying?
Does your portfolio reduce in investment risk as you age?
Are your advice fees tax deductible?
When did you last review your pension?
Would you like a free review & comparison of your scheme?
Do you receive regular reports & online reporting?
If you don't know the answers or don't like the answers your existing provider gives you - talk to Mark Jones today.
Already switched?
Have you already switched to a NZ provider but are concerned about whether it's the best scheme? Read about our Switch Service
Testimonial
"We have been clients of Hallam Jones Insurance & Superannuation Ltd for many years. We have always been treated with the utmost professionalism, courtesy, respect and friendliness whenever dealing with the company."
Mr & Mrs Johnson
Want to find out more? Simply give Mark Jones a call on 0800 404 202 or email him a message