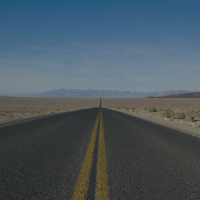 Income Protection Insurance 101
What is it?
Income Protection (IP) is an insurance that is designed to pay a monthly benefit in the event that you are unable to work due to sickness or injury. Depending on how you arrange this and what products you choose, it will pay a fixed percentage of your income until you are able to return to work, reach retirement age or die, whatever comes first.
What does it cover?
Each provider has various products and they in turn have their own specific benefits, terms and definitions, but generally IP will cover you for all injuries and illnesses should you not be able to work. I often get asked if IP covers redundancy and the answer to that is NO it does not come as a standard offering; however, some providers may offer this as an optional add-on. If this is important to you make sure you mention it to your adviser.
But doesn't ACC cover me for being off work?
In New Zealand we are lucky to have the Accident Compensation Corporation (ACC), the governments compulsory accident insurance provider for all work and non-work-related accidental injuries. It covers all citizens, residents and even visitors to our beautiful country. So yes, ACC will cover you if you have an accident, but ACC will not cover you if you develop an illness, or a condition due to ageing and also injuries that develop over time. One of the most common conditions which is not covered is unexplained back pain which has developed over time. Having an IP policy in place helps spread your risk and give you far more extensive protection as it covers all ailments.
Do I need it?
It depends on each individuals' unique circumstances and personal financial situation. If you were hooning down the mountain bike trails here in Rotorua and a tree decided to move itself into your path resulting in a nasty accident ACC would likely come to the party and cover you. If you develop a serious illness such as cancer, suffered a heart attack or stroke, or those niggly unexplained back problems that kept you from working, ACC will not cover these and that's where IP comes into its own.
Our advice around IP
Could you continue to pay your bills and live a full life if you were off work due to illness or injury? If you can afford IP, work it into your budget and do it! Nobody wants the stress that financial burdens can lead to. This can create more detrimental health issues and worsen your own situation further. Kiwis seem to have no issue insuring their assets, be it cars, boats, houses and the rest of their 'things', but what we are quick to forget is that we ourselves are our greatest asset and none of these things would be available should we not be able to work and produce an income. Currently we are seeing a huge emphasis being put on planning for retirement and how much we are going to need when that time comes and why we should be putting away that 3%-10% in our KiwiSavers. What we don't hear is anyone speaking about the importance of protecting where that money is coming from. Putting a comprehensive insurance package together including IP will put you in good stead to mitigate whatever the future brings and ensure you and your loved ones will be able to continue life without the added pressure of financial stress should life throw you a curveball.
Some quick facts!
4 out of 5 long term absences from work are due to illness not injury or accident
You must have a job to apply for IP, either Full Time, Part Time or Self Employed
1 in 7 households in New Zealand experience a serious illness resulting in an inability to work for 3 months or more and consequent loss of income
In such event 20% of households would only be able to continue to meet their expenses for 1 week
Another 14% would be able to continue for 2 weeks
By 4 weeks after sick leave and annual leave ran out, an overall 55% of households would be unable to pay all their expenses and maintain their lifestyle
Only 20% of households would be able to cope for more than 12 months, indicating that 80% of New Zealand households would be unable to keep on top of their bills

Want to find out more? Simply give Blair Hartley a call on 021 438 766 or send him a message