Our Team
The Hallam Jones team has been providing insurance and financial servcies in the Bay of Plenty, South Waikato area since 1976.
Mark Jones
Director
Principal Adviser
I started working in the family business in 1999, after working as an assistant winemaker, bar tender, cellar master and a tennis coach. When Hallam passed away in 2007, I stepped up as principal of the company.
My wife, Debbie, and our four children, Joe, Anna, Thomas and Matthew, enjoy getting out into the natural outdoors of New Zealand by going hunting, fishing, diving and tramping. I also enjoy growing roses and as many veggies as I can.
A disclosure statement is available free upon request.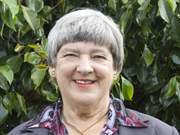 Barbara Jones
Director
Interests in the early days included riding horses, overseas travel, badminton and tennis.
With family came tennis, fishing, boating, camping, tramping... and following the children in their respective sports of swimming, netball, hockey, soccer, rugby and tennis.
Nowadays it is all about family, travelling to visit children and grandchildren overseas, as well as business activities and keeping up with friends and clients.
I have lived in Rotorua all my life and enjoy meeting people.
Member of Spectrum Club (ladies club) since 1981 and secretary for three years. Coached at Swimming Club for 12 years and taught babies Learn to Swim (0 to 5 years) for three years.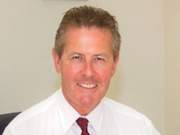 Wayne Jackson
Insurance Adviser
I have been involved in the Personal Risk side of the Insurance Industry since 1991 when I joined up and commenced my training with Norwich Life Insurance Society. Over the years I have held many agency agreements with companies such as MLC, Prudential, Zurich, AMP, AC&L, and more recently Partners Life, Asteron, Sovereign and the like.
I enjoy attending to my clients needs…once we have established an 'Insurable Interest', or to put it more frankly – their needs and requirements.
I am fortunate that I have a very broad spectrum of insurance companies that I can work with when selecting cover for my clients and as such I am able to source the market to find the best suited products, prices, and policy wording, to suit my client's needs.
I work closely with the underwriters of the insurance companies I deal with in a bid to again get the most effective insurance policies I can and to ensure underwriting is properly attended to at the time any policies are commenced.
Specialising predominantly in Life Insurance, Trauma, TPD, AND Income Protection, I am able to set my clients up with a portfolio of cover that basically ensures they are covered regardless of whatever mishap may occur throughout their lives, be it illness, injury or death.
Originally from Taupo, I have, over the years, lived predominantly throughout the Bay of Plenty and Waikato - in the Mount (where I went to school), Rotorua, Whakatane, Kawerau and Morrinsville.
My office is located in Rotorua where I am proud to part of Hallam Jones Insurance and Superannuation – however I service all areas from and including Taupo, north to Hamilton and South Auckland, Whakatane and Opotiki to the East and Tauranga through to the Western Bay of Plenty.
Looking forward of being of service, my hope is that you will afford me the opportunity to sit down with you and allow me to explain the full extent of my services and how, together, we can achieve results to get you the Personal Risk Protection you want and need…at affordable rates!
A disclosure statement is available free upon request.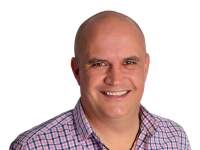 Kuru Whiston
Insurance Adviser
Kia ora! My name is Kuru, and I am the Fire and General Insurance adviser for Hallam Jones. I am a born and bred local, with ties to Tuhourangi/Ngati Wahiao through my mother, and England and Ireland through my father.
I joined the business in June 2017 after spending 18 years in the packaging industry, as part of the Wesfarmers group, in a variety of operational and sales roles. During that time, I got to work with a wide range of people across a wide range of industries and professions, and enjoyed the variety immensely. I'll be bringing that experience to my role here at Hallam Jones, and hope to be able to use it to help find the right insurance solution for you!
Outside of work, I love fishing the Rotorua lakes, am an avid (and average!) golfer, and enjoy all sports particularly cricket, rugby and volleyball, having represented NZ in volleyball at age group level.
If you need an insurance solution for your business or home, give me a call!
A disclosure statement is available free upon request.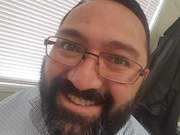 Thomas O'Leary
Mortgage Adviser
Hi, I'm Thomas and I am an adviser for Mortgages at Hallam Jones. I have a level 5 qualification in Financial Management specifically in Lending and would be happy to assist you in any way I can.
By way of introduction I come from a corporate background. I've worked for Carter Holt, sold into large box Hardware retail and travelled the country for various commercial enterprises. Some of you may have seen me at Countdown. I still work at the Fairy Springs store and Fenton Street sometimes as a Duty Manager. I have a liquor licence, Food Handling Qualifications, a General Managers Licence, even a Forklift Drivers Licence!
I am delighted however to spend my daytime hours as an adviser at Hallam Jones. Insurance comes into its own when people are at their lowest and mortgages deliver dreams. This industry is about people, their aspirations and their low points and at Hallam Jones we are there for both. I love the work. In particular I enjoy having a real positive impact on the lives of ordinary folk. If you need insurance, or money I am at your disposal.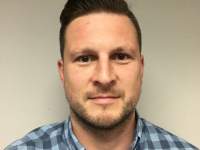 Blair Hartley
Registered Financial Adviser
Insurance, Mortgages, KiwiSaver
Hi everyone, my name is Blair Hartley and I am the newest financial adviser at Hallam Jones. I moved into the industry in February 2019 and have completed my Level 5 Residential Lending Specialist Strand and are still completing my Level 5 Core Financial Services Certificate. It is my intention to become an Authorised Financial Adviser so I can work with clients on investment products as well as all the other services we offer here at Hallam Jones.
Originally from Rotorua I grew up in Hamurana and went to Kaharoa School, where my 2 children now go, finishing off at Rotorua Boys' High. I spent 10 years overseas, building log cabins in Alaska, coaching rugby in England and RC exploration drilling in Western Australia, before returning home in 2013 where I was part of an e-commerce group as an account manager in Auckland, then most recently a Senior Business Development Manager for a local telco.
When I'm not in the office I like to go on adventures, hover over BBQ's, brew my own coffee, pluck fresh vege out of my garden, catch Koura in our stream, coach kids rugby, light and sit around campfires and generally like to get out there and explore our beautiful country and the rest of the world.
If you or anyone you know want to sit down and talk with me about protecting their most valuable asset/s (themselves and their family!), getting into that first home or upgrading to a new one, drop me a line anytime.
A disclosure statement is available free upon request.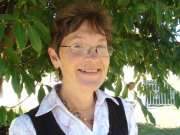 Chris Smith
PA To Mark Jones
Office Manager
In May 2004 I moved to Rotorua and joined Hallam Jones Insurance & Financial Advisers in October 2006 as Office Manager and became PA to the Principal Adviser, Mark Jones in 2007.
Outside of work, I enjoy playing indoor bowls, gardening and grow a few orchids which reward me with more flowers than I deserve given the care and attention I give them. As a competitive walker, I regularly compete in both half and full marathons.
I also enjoy genealogy and am currently researching my family history. My recent project is to build a miniature dolls house.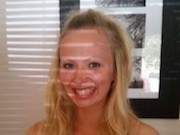 Sarah Perkins
Broker Administrator
Hi my names is Sarah Perkins, I have recently joined Hallam Jones Insurance after returning to the Bay of Plenty from Christchurch. I have previously worked within the insurance world and have truly enjoyed the complexities of the insurance industry.
I enjoy the outdoors, sailing, reading and spending time with my family.
I am looking forward to being your Broker Administrator and help you out in every way possible.