Mortgage Brokers Rotorua and Waikato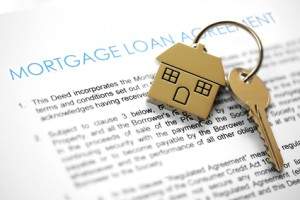 No matter what your property aspirations may be we can assist you.
We can assist...
First home buyers
Self-employed borrowers
Upgrading to your next house
Top ups for virtually any purpose such as renovations, vehicle purchases, or debt consolidation
Investment property purchases and restructuring
Commercial and industrial property
Is a 20% deposit too much?
We can help with low deposit options too!
Stressed?!
Lets face it, buying property can be stressful - especially if it is your first ever purchase.
The process itself is straightforward but even if you've been through it a few times there are still things that can trip you up. And mistakes can be costly. We can get the best mortgage for you (of course!) but we also aim to guide you through the home buying process itself, which is:
1. See if you qualify
This first crucial step will answer three basic questions: Will a bank lend to me, how much will the bank lend and what are the repayments likely to be? Armed with that information you can make sensible and realistic choices about the kind of property you can afford, location and features.
2. Get pre-approval
This step involves us putting your application together and getting a letter from the bank to confirm how much you can borrow. The bank still needs to approve the property itself but your maximum purchase price can be confirmed.
3. Making an offer
This is often the most nerve-wracking part of the process. You need to properly investigate the property and then negotiate. Now is the time to engage your lawyer.
4. Seal the deal
Once your offer has been accepted there is a range of things you need to do such as satisfying any conditions (eg building inspections, valuations, council reports), paying a deposit, liase with your lawyer.
5. Insurance
Another crucial step – insurance for the property is a condition of the loan. Covering you and your family is a sensible and responsible step.
6. Settlement, move in
Yes, you made it through!
Case Study
When Martin and Leanne Lambert realised they could never afford to buy a house in their home city in Auckland, they set about doing some research.
And Rotorua came out tops.
Read a recent NZ Herald story about one of our happy customers!